(2018-09-03)5pcs Hand Knotted Silk Rugs to USA and Canada
On September 3, 2018, I sent 4pcs handmade silk rugs to two of my customers in United States, and 1pc Noah's Ark design silk rug to Canada.
Size: 5.5ftx8ftx1pc
1.5ftx2ftx2pcs
2ftx3ftx1pc
3ftx4.5ftx1pc
Yilong Carpet is a professional large-scale manufacturer of handmade silk rug, integrating designing and production together, which has over 150 years history in rug industry. Our main products include handmade silk rugs, handmade wool silk rugs, and some Aubusson rugs. Over 500,000 square feet handmade silk rugs in stock, Yilong Carpet provides you a wide arrange on rug design and size selections. Warmly welcome rug lovers, rug shop owners, interior designers or others who care from all over the world to choose rugs here!
If interested, please feel free to contact me for more details.
Miss Maria Wang
Email: manager@yilongcarpet.com
What'sapp: +86 18439868584
Website: http://www.yilongcarpet.com
http://www.handknottedorientalrug.com
Amazon: www.amazon.com/shops/yilongcarpet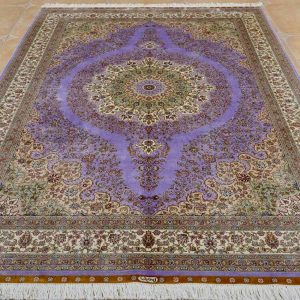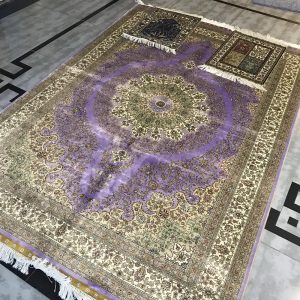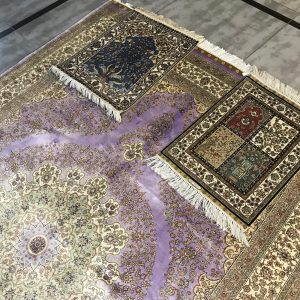 These three pieces valuable silk rugs will be shipped to Florida.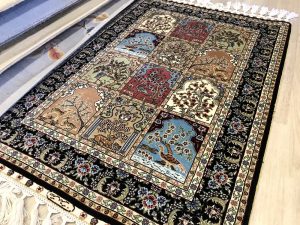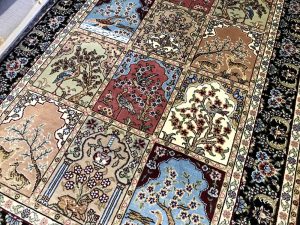 This fabulous smaller one four season design silk rug will be shipped to LAS VEGAS, Nevada.
Besides, on the same day, I also sent 1 small 3ftx4.5ft Noah's Ark design handmade silk rug to my customer in Canada.