Hand-Made Silk Rug Recommendation
This hand-made silk rug is a unique design in the world, with vivid color and exquisite weaving, has won the favor of popularity of consumers. The whole carpet is designed with rose, a few aureate vases. The red rose match with wine red background color, full of vitality and the yearning for a better life.
It is not only a work of art, but also can add luster to your home; luxury, elegance shows it all.
Want to buy it? Contact us right now! office@yilongcarpet.com
Purchase link: https://m.yilongcarpet.com/product/yilong-6x9-handmade-silk-persian-carpetzqg096a/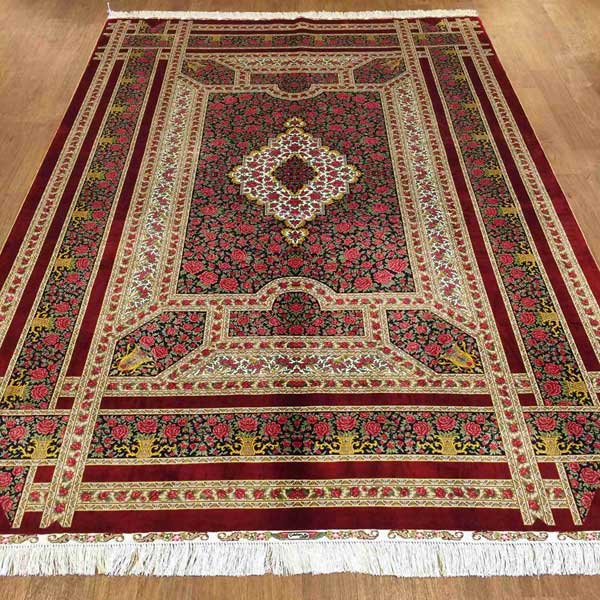 6' x 9' (183cm x 274cm) Silk Rug